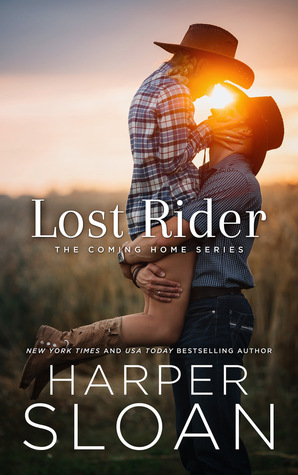 5 Stars
'Sometimes it takes hitting rock bottom to find your way again…'
When Maverick Davis returns to Pine Oak, Texas from his recently ended career on the rodeo circuit, he realizes that how he left town with Leighton James hating him was the biggest mistake of his life.
Leighton hasn't had an easy decade while Maverick was gone. She has focused on her family and friends, remodeling her home and starting a business. Even though no one has filled the empty place in her heart she had for Maverick, she is content in the life she has built for herself.
But now, Maverick is back… and he claims he is home for good…
I absolutely loved this book. Whew, it started off with some off the charts sexual tension, and heated back and forth between Maverick and Leighton, and then it doesn't take long for the fireworks! From there, Maverick and Leighton's story just gets better and better…
Maverick, hot rodeo rider, damaged soul and completely wrapped up in Leighton. Leighton, sweet, a great friend to the Davis family, lonely, successful business owner, and has been in love with Maverick forever and has never faltered from that. I loved the characters… all of them. I love the town of Pine Oak, it's residents and their unapologetic colloquialisms. I have never been a fan of books that adds some 'country' without doing it right… this book does it absolutely right and it adds a refreshing humor to the story as a result.
This is a highly recommended read, I can not wait for the next book in the series. I loved every minute of it.
I received a complimentary copy of this book for my honest and unbiased review.
Click the Cover to Buy Now!