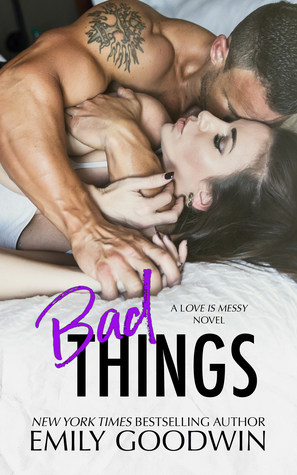 4 Stars
Cole Winchester has reinvented himself, he is building a relationship with his brother and family and he is focusing on his career. The one thing he has been avoiding is any kind of entanglements with women. Being burnt once was enough to last him a lifetime.
Diana (Ana) Ventimiglia is an up and coming romance author when a painful past relationship as well. She travels to NYC to meet with her new professional team who is helping her to publish her debut novel. Being extremely attracted to her new editor is not something she saw coming…
This was a fantastic read! Cole and Ana may be playing it safe and trying to avoid getting involved, but when they spend time together and connect on a deeper level, they just can't seem to remember why they were fighting their attraction in the first place.
Very well written characters, from Cole and Ana to all of the supporting characters this book flowed nicely and was an enjoyable read. With an interesting storyline that focuses on Cole and Ana's somewhat complicated relationship to the darker threat of some crazy exes that you can feel lurking in the background waiting to wreak some havoc.
This is book one in a duet, so we are left with a cliffhanger at the end…
I received a complimentary copy of this book for my honest and unbiased review.
Click the Cover to Buy Now!