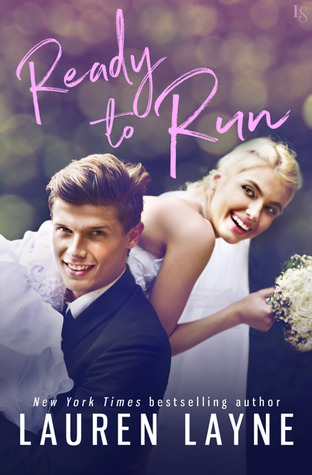 4.5 Stars
When Jordan Carpenter arrives in small town Montana to recruit one hard to get ahold of contestant for her upcoming reality show, she isn't ready for just how right small town living feels. But, with larger things on her plate, namely Luke Elliott and his refusal to work with her, she decides it's time to dig in her heels and stay for awhile…
Luke Elliott may be labeled a runaway groom, but the local firefighter leads a quiet existence and wants nothing to do with a reality show that is guaranteed to dredge up his tangled past. He wants even less to do with the big city woman who is way too comfortable in his hometown and with all of his friends… except for this pesky little attraction he may have for her…
This book was a fantastic start to a brand new series! Jordan is doing her job to recruit a star for the new reality show she is involved in… but I love that she isn't just portrayed as some cutthroat business woman. She really connects to the people of Lucky Hollow, and isn't about walking all over them for the sake of her career. Luke has definitely left three women at the alter, but there is so much more to him than meets the eye, I just totally fell for him when we finally got more of the depth of his story.
I loved the plot, and the amazing cast of supporting characters. This storyline moved quickly, it was fun, different and showed us that Jordan and Luke were so much more than meets the eye. I seriously don't think this author has EVER disappointed me with one of her books, and Ready To Run is a must read, and I can not wait to see what the rest of the I Do, I Don't series has in store for us!
I received a complimentary copy of this book for my honest and unbiased review.
Click the Cover to Buy Now!
SaveSaveSaveSave