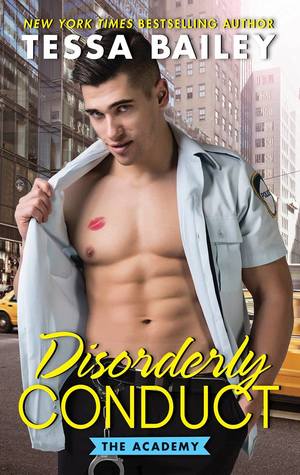 4.5 Stars
Charlie Burns is in the police academy, working harder than any other recruit and preparing himself for living up to his familial legacy. The last thing he needs, or has time for is a relationship. But, when he meets Ever she seems like the perfect woman, and they have the perfect arrangement… until Ever changes her mind.
Ever Carmichael was raised to never be in a serious relationship. While she never questioned the rules she lives by, she starts to realize that living from one fling to the next is not going to ever make her entirely happy, so she decides it's time to change her path.
Charlie will never be relationship material… but he is also not going to stand by and let Ever so easily let him go…
I loved this book! The plot was a fresh and unique spin on a relationship that starts out as just a hook-up.
In Charlie's eyes, Ever is the perfect woman and the more he learns about her, the more he knows he needs her in his life. Unfortunately, his career goals and childhood do a number on his common sense. Charlie was a little delusional, but funny and sweet… and you just hope beyond anything that he is going to at some point pull his head out…
Ever has never thought of a long term relationship, but when she has the first real conversation she has ever had with her Mother, she decides to give it all a real try. Ever was an awesome, easy-going and non-game playing woman. It was easy to see why Charlie was so infatuated with her.
This was a sensational beginning to The Academy series, I loved all of the supporting characters and can't wait to read all of their stories!
I received a complimentary copy of this book for my honest and unbiased review.
Click the Cover to Buy Now!
SaveSave