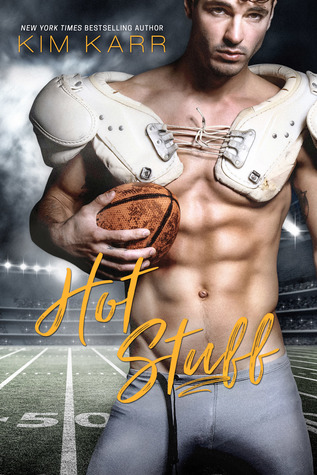 5 Stars
Lucas Carrington is about to get everything he always wanted… to play in the NFL. Until it's for the team he never wanted to be a part of, and in the city he never wanted to return to.
Gillian Whitney grew up living life in the NFL. Returning to her Dad's side for training camp like she always has should be like old times… until she meets some of the new recruits.
Lucas and Gillian have so many reasons they need to stay away from each other… but one really big reason to ignore them all…
This was a fantastic read! Lucas and Gillian had an instant attraction that they just can't ignore. Even though it's in their best interest to not act on it, it leads into one sexy and sweet forbidden relationship.
This story was exceptionally written, and it gave me a realistic glimpse into the the life of an NFL recruit. It was refreshing and done so well, I didn't feel like football was just used as a backdrop to the story. This storyline was interesting, fun and paced perfectly, which made this book impossible to put down.
I received a complimentary copy of this book for my honest and unbiased review.
Click the Cover to Buy Now!
Read For Free with Kindle Unlimited!
Join Amazon Kindle Unlimited 30-Day Free Trial
SaveSaveSaveSave