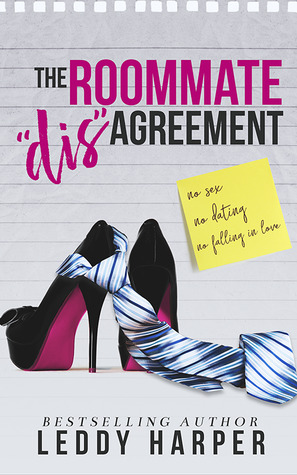 4 Stars
Recently divorced, Cash Nicholson decides he needs a roommate. Dissatisfied with his solitude and boredom of his single life, he come up with the perfect plan. A female roommate, a friend who he will absolutely not be attracted to or want to have sex with.
Jade Robertson is looking for a new place to live. With a young daughter and no money for child care… or rent, her options are looking bleak. When she answers the vague ad for a roommate in an crazy attempt to alleviate her situation… but is convinced she is dealing with a creeper who can't be trusted.
Both Jade and Cash are hiding things from each other… when their friendship gets stronger, will they share the truth with each other… or will the slice of happiness they have found with each other be destined to implode…
This was a great read! Cash thinks he knows what he wants… until he meets Jade, and her young daughter. Once they are a part of his life, he can't see going back to living any other way. Jade has been through a lot in her life, not only is she a single Mom, but she doesn't have many people she is close with… or trusts easily. But, there is something about Cash that is different…
This was a slow burn romance featuring two people who find an unlikely friendship in each other, which builds into something more than they could have ever imagined…
I received a complimentary copy of this book for my honest and unbiased review.
Click the Cover to Buy Now!
Read for Free with Kindle Unlimited!
Join Amazon Kindle Unlimited 30-Day Free Trial