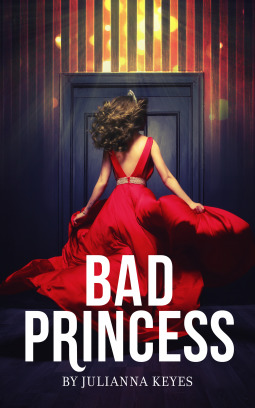 4 Stars
When Brinley Cantrella of Estau's older sister abdicates her throne, she is suddenly thrust into the role of future queen. Always making mistakes and looking bad in the press, Brinley never thought she would be destined to be queen… and her country doesn't want to believe it either…
Finian Bellamy of Lenora was betrothed to Brinley's sister. One compromising position later, Finn and Brinley are in the news… and there is only one solution the palace will accept…
This was a really good read! Brinley is a spirited young woman, who gets herself into all kinds of bad positions… not necessarily by design, but more by the fact she can't help herself. Finn has always done what he was supposed to… spending time with Brinley is refreshing in his boring world of manners and royal duty.
Brinley is such a refreshing character, and through the entirety of this book you will root for her and her unique personality that she brings to the throne. Surrounded by naysayers and constant negative attention, will she fulfill her royal duty and will the straight-laced Finn ever really be hers…
I received a complimentary copy of this book for my honest and unbiased review.
Click the Cover to Buy Now!