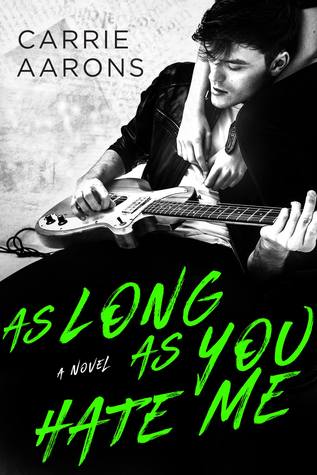 4 Stars
When rock star Dean Jacobs shows back up in his hometown that he hasn't set foot in for seven years, it isn't by chance. He's there for a reason, and his ex-girlfriend is a big part of it.
Kara O'Connor barely got over Dean the first time they broke up… now he's back and she is suddenly thrust into his limelight. Agreeing to help him should be the last thing on her mind… but seeing him again has her doing all sorts of things she vowed she would never repeat…
This was a great read! Dean has become famous for his music and the love songs he writes, the songs that are all about one particular woman. You would think his fame and money would make him insufferable, but Kara comes to the realization that he hasn't really changed from the boy she loved in high school.
Kara was heartbroken when she and Dean broke up. She decided to focus on school and her career as a way to get over him. But, the second she sees him again she realizes that even through all the hate she has for him, there is a reason she never got over him.
Navigating the foreign world of LA and the paparazzi, Kara never expects to start to feel at home… and to even contemplate something real with Dean…
I received a complimentary copy of this book for my honest and unbiased review.
Click the Cover to Buy Now!
Read for Free with Kindle Unlimited!
Join Amazon Kindle Unlimited 30-Day Free Trial