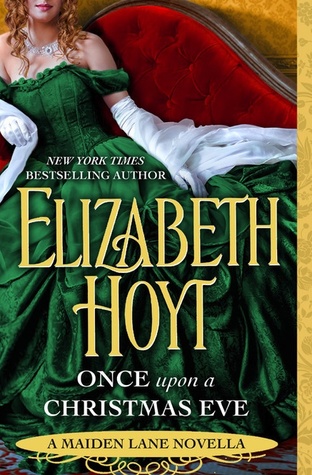 4.5 Stars
When Adam Rutledge, Viscount d'Arque's carriage breaks down on a cold and snowy night, he seeks shelter at a nearby manor house. Upon arrival he discovers the only woman who looks at him with disdain… Sarah St. John.
Sarah St. John despises rakes. She can't abide by the outrageous flirting and how every sentence is composed of constant sexual innuendo. And Adam is a rake through and through… so why can't she stop thinking about him… especially in a house filled with appropriate suitors?
This was such a fantastic novella. Sarah makes no apologies in her annoyance at Adam and his reputation. Her distrust of rakes goes far deeper than a mere dislike and she wants nothing to do with the charming man who makes her forget what she wants in life. Adam was once a rake, but has mellowed in recent years, while still not interested in marriage and babies… he is very interested in Sarah herself.
While at a house party, the opportunity for a secret affection is far greater than while out in society…
I received a complimentary copy of this book for my honest and unbiased review.
Click the Cover to Buy Now!
SaveSave
SaveSaveSaveSave
SaveSaveSaveSave