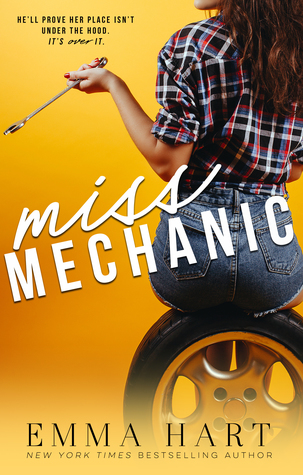 4.5 Stars
"I don't eat my words. I eat the souls of sexist asses like you."
Jamie Bell is in a constant struggle to be taken seriously as a female mechanic. When her latest job interview turns out to be with the most infuriating sexist yet, she is decides it's time for her to take a stand… and show the latest misogynist just who he is dealing with…
Dexter Ryne has a serious issue with hiring a woman to be a mechanic in his shop… mostly just the one woman… whom he can't stop thinking about in various compromising positions. The good news is she is always being snarky with him, so they don't really have a chance of getting too comfortable…
Sexual tension abounds and it's only a matter of time before these two are going at each other… in more ways than one…
This was a great read! I love this take on a gender reversal where we are treated to one strong and independent woman who knows her own worth. The banter between Jamie and Dexter is highly entertaining… and both of their families add some extra comedic relief to the budding love/hate relationship going on.
Sexy, fun and full of delightful banter and sexual tension… this book will have you rooting for every strong woman of the world… and for getting her HEA her own way.
I received a complimentary copy of this book for my honest and unbiased review.
Click the Cover to Buy Now!
Read another fantastic Emma Hart gender reversal!
SaveSave
SaveSave