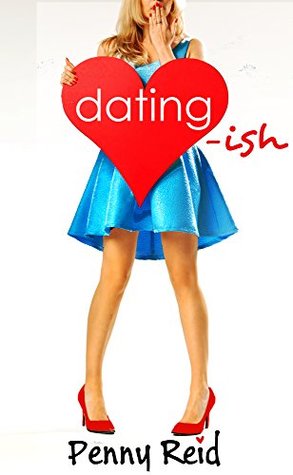 5 Stars
When Marie has quite possibly her worst date yet, she is decidedly done with trying to find a man online. And when her disaster of a date, Professor Matt Simmons comes back around to explain… Marie decides she does want him… for his research.
As a journalist Marie is used to going the extra mile for a story… and with Matt's introduction to artificial intelligence will Marie decide that robots are our future… or is human interaction as important as ever? But more importantly, how does Matt go from someone she can't stand to be in the same room with to someone she can't get enough of…
I loved this book! Marie is such a compassionate and inherently good person. Having had no luck in finding someone who she can envision a future with, she has resorted to online dating. While everything else in her life is great, a relationship is the one thing that continues to escape her.
Matt is someone who at the beginning infuriates her, but when they start to work together they form a tentative friendship, which in turn grows into something really special. They laugh together, and truly care for one another… but at the root of it all, they are looking for different things… so friends is all they will ever be. No matter how much sexual tension simmers between the two of them…
Penny Reid is such a unique voice in the genre and I look forward to every one of her books… from the quirky and realisticly written characters, to the well thought out and researched little extras she adds to every single one of her books. Not only are we treated to her fantastic and original stories, but I always come away from every single book having learned about a new and supremely interesting subject.
Click the Cover to Buy Now!
Read the Entire Series!