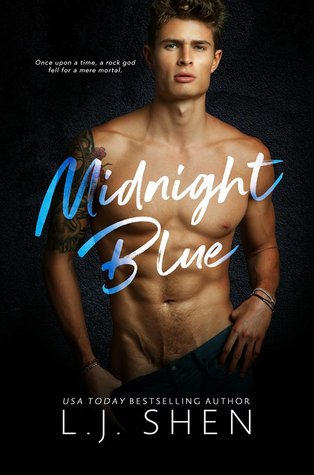 5 Stars
When Indie Bellamy lands a job that has the potential to change her and hers family circumstances, she will do anything to succeed to the very end. Even being the constant shadow to one surly and impossible rock star.
Alex Winslow has had enough with the babysitters his manager is sending his way. And when the latest arrives, a naive, blue-haired girl, he wastes no time in telling her how it is going to be.
But what Alex wasn't counting on that Indie's wide eyed innocence coupled with her tortured circumstances introducing the rock star in a writing slump to his most demanding muse yet.
~~~~~~~~~~~~~~~~~~~~~~~~~~~~~~~~~~~~~~~~
I loved this book! Alex is a complete self centered and not-so-reformed drug addict. He spends his time lashing out at those closest to him and making horrible career and life decisions. The most completely honest thing he does with Indie is when he informs her from the very beginning that he plans to use her as his muse and leave her in the dust when he is done with her.
Indie is an incredibly strong and selfless person. After her brother stepped into to raise her after the death of their parents, there is nothing she won't do to pay him back. She is dedicated to fighting the circumstances of their lives to help provide better for her nephew and sister-in-law. Her attraction to her jerk of a boss is something she has no intention of giving in to… ever.
I loved Indie. She had no problem standing up to Alex. She wasn't cowed by his celebrity or his bad attitude. Alex was a total jerk… who you will hate to love. Unable to move past his demons, he is still very much a drug addict, but there is something about spending time with Indie that makes him want the oblivion he gets from drugs and alcohol less and less.
My first read from L.J. Shen did not disappoint! This story was fantastically written with well formed and interesting characters. This book was gritty, tragic, and beautifully tangible.
I received a complimentary copy of this book for my honest and unbiased review.
Click the Cover to Buy Now!
SaveSaveSaveSaveSaveSave
SaveSaveSaveSaveSaveSave