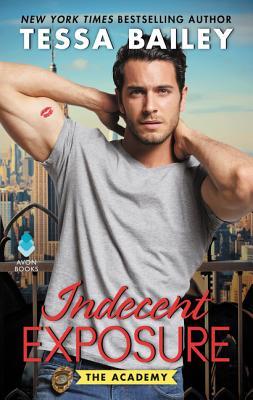 4.5 Stars
Jack Garrett is that guy. The one in the police academy who is always on the brink of getting kicked out, and he could care less if it happens. Until the day when he meets an adorable and incredibly insightful Dubliner who changes everything.
Katie McCoy can't believe that Jack is even real… and interested in her? Seriously, someone that gorgeous has to be a figment of her imagination. But she's in New York City and determined to live-it-up during her stay, and Jack looks like he knows a thing or two about having fun.
Jack and Katie's relationship may be very temporary, but in what little time they have together they see each other deeper beneath the surface than anyone ever has…
~~~~~~~~~~~~~~~~~~~~~~~~~~~~~~~~~~~~~
This book was exceptional. Tessa Bailey took a hard and emotional subject and wove it into a story that not only makes you feel deeply for the characters, but added to their light humor that softens it all and makes you fall in love with them as well. The result is a thoroughly entertaining and engaging read.
Jack is living his life in the dregs of a bottle. He can't see or doesn't care anymore about how his lifestyle is harming himself and those who love him. Until he meets Katie and he suddenly wants to be a better person, so he would be deserving of her. Jack is so sweet and thoughtful with Katie, and he wants nothing more to be her protector from the second he lays his eyes on her.
Katie has been living her life trying to please other people. Deciding her trip to NYC is a way to do some things for herself, all she is prepared for is uncomplicated and fun. Katie is so incredibly insightful, and she has a way about her that makes Jack feel like she can see deeply in his soul every time they are together.
These two immediately recognize the impact they could have on each other, and when things start to get complicated, will their temporary relationship have a lasting impact on their future…
I received a complimentary copy of this book for my honest and unbiased review.
Click the Cover to Buy Now!
Read Book One in the Series!
SaveSave