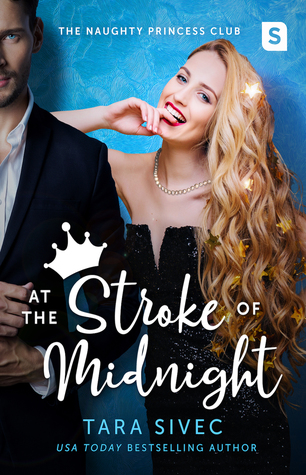 5 Stars
Cynthia's life is falling apart before her eyes. Years of being a housewife and heading the PTA have not prepared her for suddenly being on her own and having to solely support herself and her teenage daughter. When she meets up with the two most unlikely of allies, Cynthia's boring beige life is about to implode…
Between the three new friends, they begin to strike up a brilliant business plan… princess… strippers?! Now, all Cynthia has to do is learn to dance… and somehow get her self confidence back…
~~~~~~~~~~~~~~~~~~~~~~~~~~~~~~~~~~~~~~~~~~
Hilarious, smoldering and sexy. At the Stroke of Midnight is the first utterly fantastic book in the Naughty Princess Club series, and it has me desperately waiting for more!
When Cynthia's ex left her, he not only pulled the proverbial rug out from under her, but he also emptied out their bank accounts. She is at the point of desperation now that she is running out of things to sell for money to pay her bills and provide for her daughter.
While hatching her business plan with her friends, Cynthia has one very big thorn in her side, by the name of PJ. He is sexy, and kind of a jerk. He not only assumes she is just a bored housewife in need of excitement, but he makes it his mission to convince her she doesn't have what it takes to be a stripper.
Cynthia and PJ's encounters are at a constant simmer of sexual tension and awareness, and when they break… it is freaking glorious.
I couldn't get enough of this book. I laughed out loud, I loved every second of the unlikely and genuine friendship that was formed in the naughty princess trio, and I came away from it all feeling… empowered.
I received a complimentary copy of this book for my honest and unbiased review.
Click the Cover to Buy Now!
SaveSave