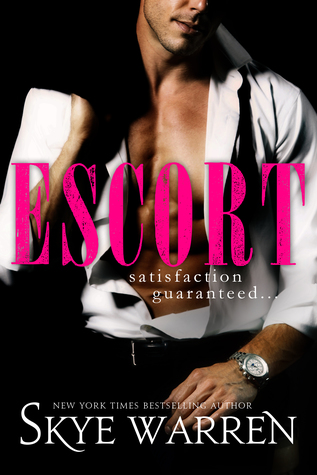 3 Stars
Hugo Bellmont is a highly sought after male escort in the city of Tanglewood. He has spent many an evening at the luxury hotel L'Etoile, but for the first time he is invited somewhere he has never ventured before… the penthouse suite.
When he meets his latest client, Beatrix Cartwright, he realizes right away she is unlike any other woman he has been with, and she wants something from him he has never provided before…
~~~~~~~~~~~~~~~~~~~~~~~~~~~~~~~~~~~~~~~~~~
Escort was an enjoyable read, with a life roughened man and the young and inexperienced woman who brings him to his knees…
Hugo's job is something he somewhat enjoys. He loves all women, and to get paid to pleasure them is something he can't find much fault with. Until he meets Bea, who makes  him want things he never though he could have.
Bea is an accomplished woman, who is virtually stuck living in her ivory tower at the Hotel L'Etoile. When Hugo enters her life, he will change EVERYTHING…
I received a complimentary copy of this book for my honest and unbiased review.
Click the Cover to Buy Now!
SaveSaveSaveSave