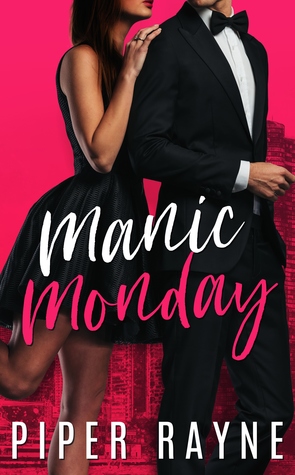 3.5 Stars
Victoria Clarke has recently moved back to her hometown of Chicago with her young daughter. Uprooting her life wasn't easy, but her mother needs her, and Victoria is ready to start over fresh since her divorce. She is determined to live life for herself and avoid men and relationships of all kinds… and then a blast from her past shows up…
Reed Warner was the best man at Victoria and her ex-husbands wedding. But with his old friendship ended and their subsequent divorce, that chapter of their lives is closed. And now Reed is determined to get Victoria to take a chance… on him.
~~~~~~~~~~~~~~~~~~~~~~~~~~~~~~~~~~~~~~
Manic Monday is book #1 in the brand new Charity Case series. Victoria and Reed had a sweet, slow-burn relationship centered around two very adorable kids…
Victoria is relationship shy after her divorce from her ex husband. Moving back to Chicago and starting over, she is very busy with finishing college and working at a charity organization with two new and already close friends.
Reed is a great guy who Victoria didn't really know that well before, other than he was her ex's friend and the best man in their wedding. Someone like Reed seems too good to be true, but since her divorce he is the only man who has tempted her. With his determination to get her to go out on a date with him, she starts to slowly get to know him and open herself back up to the possibility of love.
This book had a great storyline, and I loved the conflict about the former friendship between Reed and Victoria's ex. The story itself was a bit slow moving and failed to hold my attention at times, but it was still an all around enjoyable read.
I received a complimentary copy of this book for my honest and unbiased review.
Click the Cover to Buy Now!
SaveSave