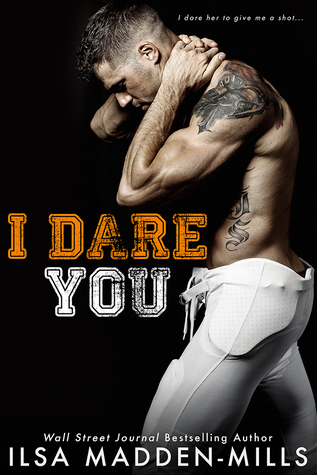 4 Stars
Delaney Shaw is comfortable in her skin, but could stand to get out and enjoy life a little more. As a freshman in college, with a little convincing from her new roommate and friend, she decides to venture out and try new things… and she never met a dare she lived to regret…
Maverick Monroe is a rising star for his college football team, and he knows it. Unabashedly arrogant, he approaches Delaney at a party and ensures she will never forget him…
Several years later, Delaney and Maverick meet again… and the instant connection they had freshman year hasn't fizzled in the least. And while their lives have gotten more complicated, and Delaney has sworn off of all football players, these two opposites can't deny how right they could be for each other…
~~~~~~~~~~~~~~~~~~~~~~~~~~~~~~~~~~~~~~~~~
Delaney is a self proclaimed nerd girl, who has nothing to prove to anyone but herself. Loving all things Star Wars and the Princess Bride, when she receives an anonymous text from a guy who just seems to really get her, and she can't help but enjoy the frequent text conversations she has with him… if only she knew who her mystery man was…
Maverick should be enjoying being on the cusp of a promising career in professional football. But, personal issues are slowly getting the better of him, and it's all he can do to hold everything together. Seeing Delaney again and finally being in a space where he can pursue her, he starts the slow and steady process of getting her to see him as more than just another athlete.
This book was such a fantastic read. I loved Delaney who was a strong, independent woman, who knows who she is and is unapologetic for standing up for herself. Maverick was hilariously confident, and the perfect person to complement Delaney. This was a sexy and fun, friends-to-lovers story that is not to be missed.
I received a complimentary copy of this book for my honest and unbiased review.
Click the Cover to Buy Now!
Read for Free with Kindle Unlimited!
Kindle Unlimited Membership Plans
SaveSave
SaveSave