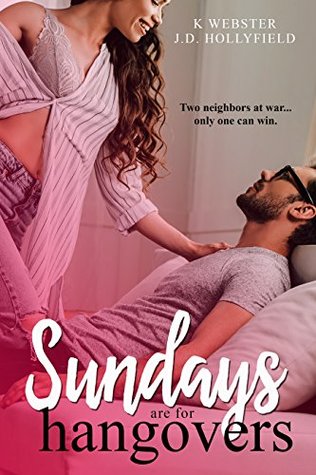 3 Stars
Will Grant's next door neighbor is the worst. From blasting her horrible music, to constantly ruining his lawn, he would love nothing more than to be rid of her for good.
Lilith Hamilton has been stifled in her life for too long. So when she gets a year long reprieve from her controlling family, she goes all out on letting her free spirit out to play. Too bad her uptight neighbor is always getting in the way of her fun…
When these two neighbors have finally had enough, they resort to working out some of their mutual anger in a way than not even their sexiest fantasies have lived up to…
 ~~~~~~~~~~~~~~~~~~~~~~~~~~~~~~~~~~~~~~~
This book was a fun read. When two neighbors who can't agree on anything find that they can't keep their hands off each other, they are in for one crazy ride that neither of them saw coming…
Will takes anal retentive to a whole new level. From trimming his grass with scissors, to his very strict garbage bin schedule, he doesn't have room in his life for anything other that explicit order and tidiness.
Lilith's year to herself has shown her what she was always missing in her former life, and she is not going to go back there. And with living for herself, she has little care for her neighbor who seems intent on making her life hell.
When the prank war finally comes to a head, and Will and Lilith' sexual tension reaches the point of combustion, these two take what starts as hate sex and quickly turns to a relationship they never knew they needed…
I received a complimentary copy of this book for my honest and unbiased review.
Click the Cover to Buy Now!
SaveSave