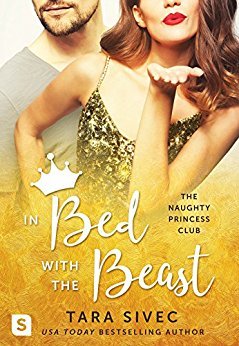 5 Stars
Isabelle Reading is incredibly dedicated to her local library, where every day when she walks into work, she feels like she's coming home. But, with a financial burden threatening it's closure, Belle is left scrambling with new ways to make money for the library she loves so much.
With the start of her and her two best friends' new business, the Naughty Princess Club, she finally has a way to earn the amount of money that could possibly help… if only she could find the sexual confidence it would take to be a successful stripper…
Beast is a security guard at a strip club, and he wants nothing to do with strippers. But, with Belle in need of assistance, he finds she is the one woman he doesn't want to say no to…
When sweet Belle's work to become a vixen starts to pay off, the tenuous restraint that Beast has kept in check thus far is about to snap… too bad for him that Belle has never wanted Beast to be anything but himself…
~~~~~~~~~~~~~~~~~~~~~~~~~~~~~~~~~~~~~~~~
The Naughty Princess Club series is sexy, hilarious, and so freaking good, and "In Bed with the Beast" delivered with another amazing story…
Belle is tired of living under the roof of her overprotective father, and when she finds herself suddenly without a place to live, the most unlikely of saviors comes to her rescue.  With his offer to live with him until she gets on her feet, Belle begins a tentative friendship with the one and only Beast.
Beast is a secretive, man of VERY few words. A total alpha hottie, with every simplistic grunt, he worms his way deeper into Belle's heart. With her penchant for spouting random facts when she's nervous, and her sweet and innocent outlook where she believes in love, fairytales and happily ever after, Belle and Beast couldn't be any more opposite…
This book will have you laughing out loud and devouring every single page of this contemporary and extremely sexy spin on a storybook classic…
I received a complimentary copy of this book for my honest and unbiased review.
Click the Cover to Buy Now!
Read the Entire Series!!