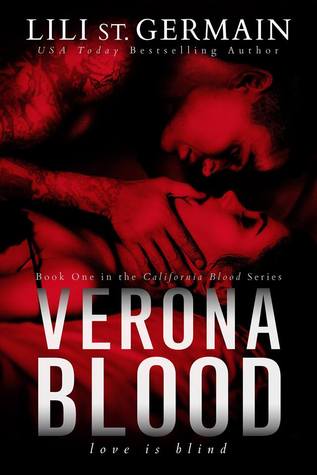 4 Stars
Avery Capulet's life as she knows it is over. Forced into an engagement she doesn't want, she thinks that nothing could be worse than the fate that she now faces… until she is proved very, very wrong…
Rome Montague has had everything taken away from him… even the promise of a future with the girl next door. But, trying to rescue the damsel is about to land him in an impossible situation…
~~~~~~~~~~~~~~~~~~~~~~~~~~~~~~~~~~~~
Dark and gritty, Verona Blood starts out with a bang, and keeps you constantly teetering on the edge of your seat…
When Avery is kidnapped, she quickly runs out of hope when faced with the madman who holds her captive. And when the last man she thought she would ever see again is the one who is standing in front of her, things are going to get significantly worse…
Gah! I don't want to spoil any of this book! I loved Verona Blood, it is a disturbing and gripping intro into what has the promise of being a captivating series. I highly recommend it and can't wait to see what happens next after the well placed cliffhanger.
I received a complimentary copy of this book for my honest and unbiased review.
Click the Cover to Buy Now!