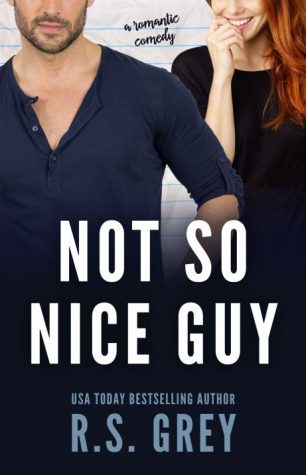 5 Stars
Samantha Abrams has had a crush on Ian Fletcher since the day they met. From teaching at the same school to spending the majority of their free time together, the friendship they share is better than any relationship she has ever had.
Although Sam is super attracted to Ian, she feels like he is way out of her league, while he has been dating supermodel pretty women, there is no way she could possibly compete. So her frequent sexy dreams that involve him will just have to continue to be the closest she will ever get to him romantically.
But, when the entire school finds out that Sam and Ian haven't been dating this entire time, her BFF suddenly starts to show a completely new side to him that she never saw coming…
~~~~~~~~~~~~~~~~~~~~~~~~~~~~~~~~~~~~~~~~~~~~~~~~~~~
I adored this book so much!! It was one of the absolute best friends to lovers story that I have ever read… and I read A LOT!! Hilarious and incredibly sexy, I was head over heels in love with Sam and Ian and every single one of their adorable antics.
Sam is a total over thinker. Determined to never act on her attraction to Ian, she loves him from afar while keeping their friendship as solid as ever. She was such an intelligent, quirky, and fun character, and I couldn't get enough of how much Ian loved her for every single aspect of her personality.
I'm a guy who's in love with his best friend, a woman who seems to eat her cake but also keep it in a hermetically sealed cryopreservation tank for all eternity.
Ian has harbored his own feelings for Sam, but has felt comfortable keeping them under wraps until he can gradually get her to a place where she might actually accept the gradual change from just friends to everything. But, now that all the single men at school are suddenly clamoring for Sam's attention, Ian decides it's time to act… and the quicker the better.
R.S. Grey's writing is always like a breath of fresh air, I feel like I love every book of hers better than the last, but it would be impossible for me to ever choose a favorite. Not So Nice Guy was another amazing example of this phenomenon, and is currently my favorite… until her next release.
I received a complimentary copy of this book for my honest and unbiased review.
Click the Cover to Buy Now!
Read for Free with Kindle Unlimited!
Kindle Unlimited Membership Plans