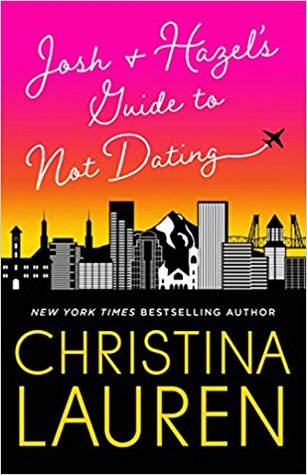 5 Stars
Hazel Bradford is a delightfully quirky teacher who loves her life, her mom, her animal managerie and her fantastic friends. When she is reacquainted with Josh, whom she harbored a major crush on in college, little does he know that she is now his new BFF.
Josh Im is as straight laced as they come. Seeing Hazel again is a surprise, and when she pulls him into a friendship, he is pleased with how well they get along. Hazel makes everything fun, and Josh could definitely use that in his life.
Deciding to take their friendship to the next level… double dating, the more Josh and Hazel see each other with other people, the more they start to wonder what it would be like if they were to get together…
~~~~~~~~~~~~~~~~~~~~~~~~~~~~~~~~~~~~~~~~~
This was such a fantastic read! I adore it when romance books shuck the same old tired plot lines, and Josh and Hazel was a refreshing and engaging example of this phenomenon. Sexy, funny and highly original you don't want to miss the latest from Christina Lauren…
Hazel is a hilariously quirky character. And while "quirky" sometimes has the potential to come off as "annoying", Hazel was written so well that it was quite easy to become endeared to her and all of her hilarious antics. Having been termed an octopus friend in the past, when she is determined to be someone's friend she does everything she can to worm her way into your life and heart without notice… in the best way.  
Josh is a gorgeous, yet solid, and dependable man. With his Korean heritage playing a big role in how he treats his family and upholds it's customs, he was a refreshingly admirable male lead. Somewhat of a neat freak, he not only accepts Hazel for who she is, but celebrates the things that make her different.
While Hazel thinks she might just be "too much Hazel" for Josh to ever want to be with, she is happy to have him in her life any way she can get him. But what Josh and Hazel don't know is that the most epic of friendships can make the happiest of relationships… if they only step up and make it happen…
This was such a fun and unique read! I really enjoyed all of the characters, especially  having a some diverse characters whom seemed represented so well. Hazel gave the story comic relief, while Josh was the grounding presence who supported the lovely person she is.
I received a complimentary copy of this book for my honest and unbiased review.
Click the Cover to Buy Now!