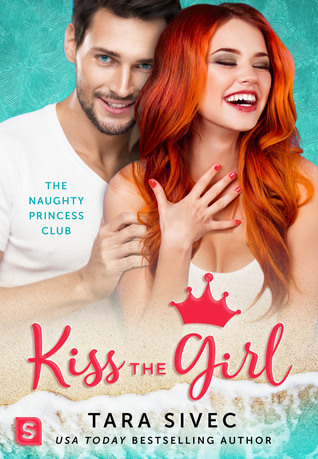 4 Stars
Ariel Waters has been struggling to stay afloat with her ex-husband wringing alimony payments out of her. And now, time has run out on her financial problems and she is forced to leave everything she owns behind. Without a place to stay, the last man she wants to rescue her isn't going to keep standing aside any longer…
Eric Sailor has wanted Ariel since the first moment he laid eyes on her. Stepping in to help when she is at her lowest, he is uniquely insightful into what Ariel really needs…
The Naughty Princess Club is highly successful, but when one of it's owners still hasn't taken the stage, it's all hands on deck to help Ariel shine through as only she can…
~~~~~~~~~~~~~~~~~~~~~~~~~~~~~~~~~~~~~~~~~~~~~~
I absolutely loved the Naughty Princess Club series, it was incredibly sexy and empowering, and featured three women who couldn't be any more different from each other. With their unlikely friendship, they will steal their way into your hearts one strip tease at a time…
Ariel has always been the outspoken and confident one, and not only is she super high strung, but she has a low self-confidence we never would have seen coming. While she has her reasons for not yet taking the stage and show the world her mad stripper skillz, Ariel is determined to work past her hang ups and show the world what she's made of…
Eric comes from money and has never had to work too hard for anything in his life… until Ariel. Helping her heal after her damaging marriage, and showing her that not all men are like her scumbag ex, Eric is playing the long game to win Ariel; heart and soul… with lot's of hot sex in there, too.
Eric was such a sweet and thoughtful character, and the perfect match for the sassy Ariel. I loved his ability to get her fighting back with just a few words, and his seemingly effortless method of bringing her confidence back and stronger than ever.
While Ariel was one of my favorite characters in the series, I felt a little disappointed in her story. She was still as fun and outspoken as always, but it felt as if her character was a little too much all over the place with her problems and insecurities.
With Ariel's story, the continuation of Cindy and Belle's happily ever afters and an epilogue that is guaranteed to put a smile on your face, this book wrapped up this unforgettable series beautifully, and is not to be missed.
I received a complimentary copy of this book for my honest and unbiased review.
Click the Cover to Buy Now!
Read the Entire Series!