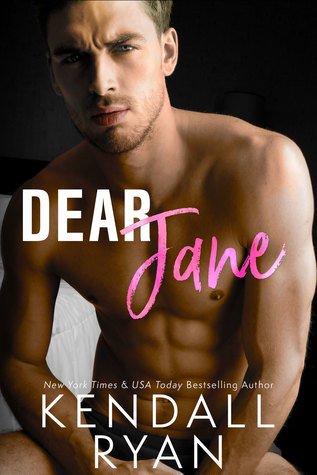 3.5 Stars
Jane Royce has successfully avoided thinking about her ex for almost a decade. He broke her heart, and she thought she would never recover… but life has indeed moved on since their relationship imploded. Until she gets the news at work that her ex is back… and going to be playing for her team…
Weston Chase's career in the NFL is going great… unlike his personal life. Requesting to transfer teams, when he ends up back in Chicago, he sees a chance to finally reconnect with his first love… who wants absolutely nothing to do with him…
People change a lot in ten years, but when old hurts and the truth of what happened in the past comes to light, will Jane and Wes ever get the HEA they deserve…
~~~~~~~~~~~~~~~~~~~~~~~~~~~~~~~~~~~~~~~~~~~~~
This book was such an enjoyable second chance romance. Jane and Wes once meant everything to each other, but when time and distance got between them, their once rock solid relationship didn't stand a chance of surviving…
Jane loves working for the football team she grew up rooting for, but she is seriously thrown for a loop when Wes joins the team. Determined to ignore his presence as much as she possibly can, it's not long until she finds herself alone with him and… having a good time. But, she knows what it feels like to lose Wes, and she doesn't want to set herself up for that kind of heartbreak, ever again.
Wes doesn't realize how much he missed Jane until he sees her again. Playing professional football comes with a lot of sacrifices, and he realizes that losing Jane was the biggest one he ever made. But, he is older and wiser, and he knows what it's like to not have Jane in his life… and he doesn't want to live that way ever again…
This book was such a fun read! While Jane and Wes have a reconnection that is sexy and fueled by making up for lost time, they also have some real issues from their past that they need to work on before moving any further in a relationship. I truly liked both Jane and Wes' characters, they were genuine and honest and loved each other from the very beginning, no matter the time they spent living separate lives.
I received a complimentary copy of this book for my honest and unbiased review.
Click the Cover to Buy Now!