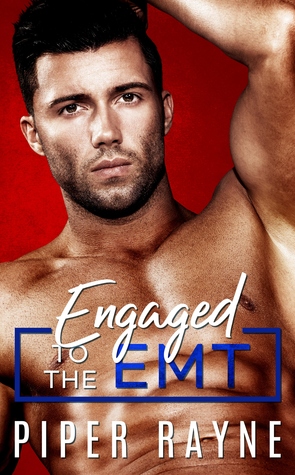 4 Stars
Luca Bianco is viewed as the playboy in his family, Never taking any relationship too seriously, when he finds himself in need of an image change, there is only one woman he can go to for help… his frenemy, Lauren.
Lauren Hunt has been avoiding spending time with Luca ever since the bachelor auction where her friend won him as a date… for her. But, when the man who acts like nothing ever gets to him asks her for a very big favor, Lauren finds herself agreeing… to be his fake fiancée.
With their always volatile relationship going through an abrupt change, they find themselves not only convincing their family and friends how much they love each other, but soon their long buried feelings start to make this arrangement a very messy one…
~~~~~~~~~~~~~~~~~~~~~~~~~~~~~~~~~~~~~~~~
Say it isn't the end of the Blue Collar Series! Luca is the final brother to get his HEA, and with his family dynamic changing before his eyes, he finds himself trying to live up to his brothers newly domesticated status…
Lauren hated Luca in high school… and still does. While his past tormenting doesn't get to her like it used to, it is very hard for her to see him in any different light than the kid she once knew. Until Luca shows just how much he cares about her, the real her. And she starts to wonder if this fake engagement might actually be headed somewhere real…
Luca is a man who has never been interested in a relationship. But, there's something about Lauren he just can't get enough of… when they're not fighting… or better yet, when they are. She's smart and driven, and if he can just prove to her how very real his feelings are, then maybe this fake engagement can head somewhere much more permanent.
This was a great read. I loved Lauren and Luca's constant friction, turned eventual foreplay. With the fake engagement bringing them together, they both realize how perfect they really are for each other. And that the memories from their past might not be as reliable as they once believed…
Sexy, sweet and full of delightful competition, Luca and Lauren gave me the perfect ending to this highly entertaining series.
I received a complimentary copy of this book for my honest and unbiased review.
Click the Cover to Buy Now!
Read the Entire Series!