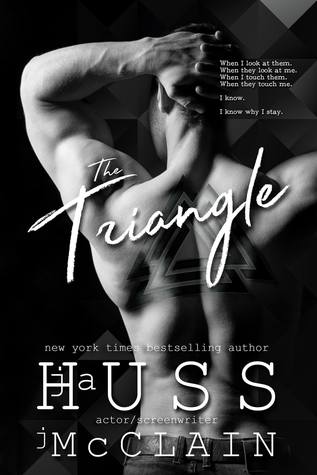 4 Stars
Christine Keene wakes up from an accident with stitches in her head and no recollection of what happened or who she is. And then a man shows up, a man who she feels like she should remember, a man she feels like she can trust… but can she?
Between Danny Fortnight and Alec van den Berg, Christine starts to remember bits and pieces of their shared past, and just how right it feels for them to finally all be back together again…
~~~~~~~~~~~~~~~~~~~~~~~~~~~~~~~~~~~~~~~~~~~~~~~~
The Triangle was an explosive story of ex-partners and diamond thieves, and a whole heap of trouble that has finally found them. When danger brings the three of them back together again, their fight is just beginning. Two men, one woman and their shared love that never was.
Christine is a highly skilled assassin. When her mission ends badly and she is left with some missing memories, she has to rely on her instincts to get her through. She feels comfortable with Danny, and she knows she has missed him. And Alec… she remembers very vividly.
Danny walked away from Christine and Alec when they wanted something that he just couldn't give them. But, now that Christine is back in his life, he never wants to be without her again, and he is sticking by her no matter what may come.
Alec van den Berg is the schemer. Foreign and beautiful, he has always had to ability to push people to do what he wants. Everyone except Danny.
This book delivered on one scorching sex scene after another. Christine, Danny and Alec have been apart for a long time, and once they are all back together, their long buried feelings are going to be addressed, in the hottest way possible. Together they are the triangle, and their enemies don't know who they're messing with.
Click the Cover to Buy Now!
Read for Free with Kindle Unlimited!
Kindle Unlimited Membership Plans