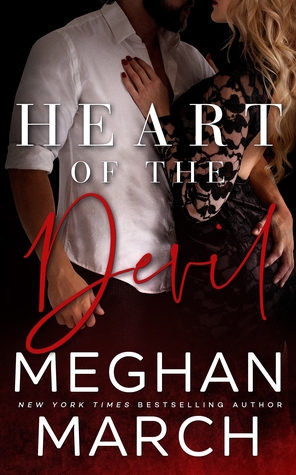 4.5 Stars
*** Heart of the Devil is the final book in the The Forge Trilogy and must be read after Deal with the Devil and Luck of the Devil. This review may contain spoilers if you have not yet read book one and two. ***
The marriage between Jericho Forge and India Baptiste has been anything but easy, and just when their feelings for each other become undeniably apparent to the entire outside world… everything is about to get a whole lot messier… and bloodier…
~~~~~~~~~~~~~~~~~~~~~~~~~~~~~~~~~~~~~~~~~~~~~~~~~~
Heart of the Devil has brought the unforgettable Forge trilogy to a heart pounding conclusion that you will. not. see. coming. Jericho and Indy have been through a lot… and their struggles are far from over…
This long awaited third book BRINGS IT. What does it bring? Well, to be as vague as humanely possible… action, more mystery, maybe some betrayal… a whole lot of emotions and ANSWERS. That's right… it's been a long and sexy AF road, and Heart of the Devil delivers everything you could have been looking for in the conclusion to this sexy and dramatic trilogy.
The Forge Trilogy was completely enthralling throughout every single book, and the jaw dropping twists just keep coming! Seriously, read this book, read this trilogy… and sit back in awe at the talent that Meghan March seamlessly delivers in her work, over and over again.
I received a complimentary copy of this book for my honest and unbiased review.
Click the Cover to Buy Now!
Read the Entire Trilogy!!