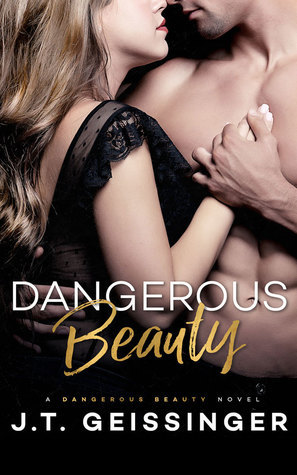 5 Stars
Evalina Ivanova did the impossible. She escaped a monster, a man who did unspeakable things to her, a man who will never let her go. Living on the run, Eva is always looking over her shoulder, and she trusts no one. Until she meets a gorgeous ex-cop who makes her want things she never thought she could have. He makes her laugh and she feels safe whenever he is near… maybe her luck is finally changing…
Nasir Mansouri is working an easy job. Watch the spoiled runaway wife of his Russian employer, send pictures and updates, and never let her know she's being followed. Easy. Until Eva runs into a little trouble and Naz comes to her rescue. Now that she can pick him out of a crowd, watching her from afar just turned into a complicated friendship, one that starts to mean so much more… until she finds out what he is really there for…
~~~~~~~~~~~~~~~~~~~~~~~~~~~~~~~~~~~~~~~~~~~~
Dangerous Beauty went from heart pounding drama to light and entertaining in one magnificent sweep after another. Eva and Naz's slow burn romance is fraught with danger, deception and a once in a lifetime love that's worth fighting for…
Eva is done with the abuse she suffered at the hands of her ex. Doing the impossible and successfully escaping his clutches, she will stop at nothing to avoid being captured by him, ever again. Finding a rare connection with Naz, she cherishes any small amount of time she gets to spend with him. Desperate for human connection, or even a friendship, she will take Naz in any way she can have him.
Naz thinks he is working an easy and straightforward job, until the truth comes out of just the kind of relationship Eva is running from. It isn't long before he falls for her and finds that he is willing to risk everything to keep her by his side.
Eva was such an admirable woman, from the nightmare that she worked so hard to escape, to her determination to fight for herself, her strength spoke for her character from the very beginning. I loved how she never hesitates to say what is on her mind, she was always genuine and unabashedly straightforward.
Naz was sweet and incredibly protective. I was so happy that he tried to be as honest as he possibly could with Eva in the situation, and even when their relationship was progressing, he tries to keep things from becoming too entangled until Eva knows all the details that he has been keeping from her.
With a fun banter that lightened the mood when things got too dark, while this book touched on some disturbing subjects, it would quickly veer back into a more entertaining  territory. Suspenseful, sexy and slow burning, Dangerous Beauty ended on a cliffhanger the left my heart in my throat and just a little bit of desperation for book two, Dangerous Desires.
I received a complimentary copy of this book for my honest and unbiased review.
Click the Cover to Buy Now!
Pre-Order Book Two!