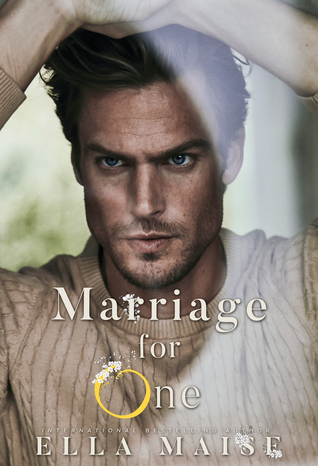 3 Stars
Armed with a marriage proposal that she never saw coming, Rose Coleson finds herself entering into a very large commitment to a man she know almost nothing about. But when Jack Hawthorne made her his offer, he made it sound like the perfect solution to her unique situation, and at this point, what does she have to lose?
Two years of wedded bliss to an almost stranger? Sure, why not…
~~~~~~~~~~~~~~~~~~~~~~~~~~~~~~~~~~~~~~~~~~~~~~~~~~
Marriage for One was a slow burn, marriage of convenience story with a twist. Rose and Jack's complicated journey happens to start at one of the most necessary times in their lives, and although their marriage may be built on lies, these two find a strength and companionship in each other that they never thought would be in store for them in their lonely worlds…
Rose was delightful. With her drive to succeed in her business, she worked hard and learned how to ask for help when she needed it. Her amusing need to pull Jack out of his shell was an always entertaining addition to their dynamic. When she has a few major things to deal with, I admired not only her strength, but her very realistic vulnerability as well.
Jack was an incredibly stoic and unemotional man, but although he comes off cold, he is anything by unfeeling. I loved the way that he continually showed Rose that he cared for her, and while he rarely delivered with flowery words or meaningless compliments, when it counted, he was all in for making Rose happy.
I really wanted to love this book, but I felt as though something in the story just would not click for me. The writing is really well done, and I seriously enjoyed the characters, but the storyline itself was a hard one to keep engaged with. Maybe it was the level of slow burn that kept me from being engrossed, but I did really enjoy the premise and the few little twists that kept the unique factor going. With a few too many details about their everyday lives and activities, I would have loved for this story to have been more focused on Rose and Jack's romance, and much less about their careers, etc.
I received a complimentary copy of this book for my honest and unbiased review.
Click the Cover to Buy Now!
Read for Free with Kindle Unlimited!
Kindle Unlimited Membership Plans