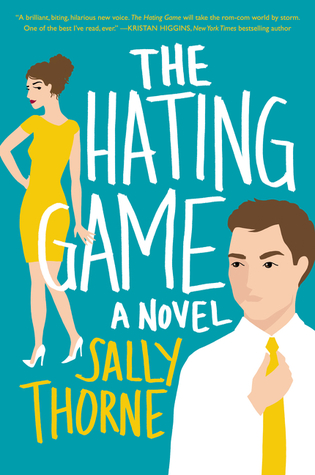 5 Stars
When Lucy Hutton met Joshua Templeman it was hate at first sight. Now they spend every day at work sitting across from each other, hating each other and battling in every way possible. Now, they are both after a promotion… the same promotion… and their little games are just the beginning…
I adored this book. Lucy and Joshua have the most hilarious interactions. They are both completely obsessed with each other, and their little games that they are always using to one up the other are so bizarre and funny. It seems like they can't stand anything about the other person, but even with this mutual hatred, their games start to take an odd turn when Lucy decides to go on a date.
This book was simply amazing. The characters are so well written and the plot was entertaining and engaging. I absolutely love a book with witty banter and love/hate story and Ms Thorne has done these both flawlessly. The writing itself is so descriptive and lovely that I was enchanted throughout. This book is an absolute must read. I was so pleasantly surprised at the perfection of Sally Thorne's first novel, she is absolutely an author to watch.
I received a complimentary copy of this book for my honest and unbiased review.
Click the Cover to Buy Now!