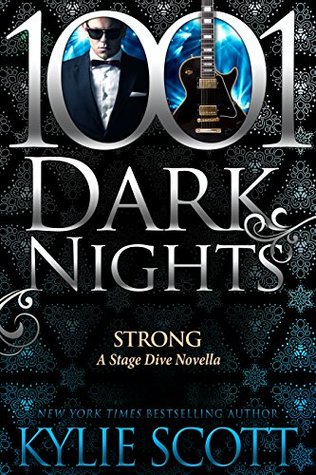 3.5 Stars
Martha Nicholson has changed a lot since the last time she was around the entire extended Stage Dive family. Years spent in NYC have made her realize that she wants to be with the people she loves, no matter how awkward she left some of her relationships.
Sam Knowles is Stage Dive's head of security, and he has been biding his time to let Martha know how he feels about her. And now that she is back, he isn't letting her run away ever again…
~~~~~~~~~~~~~~~~~~~~~~~~~~~~~~~~~~~~~~~~~
I really enjoyed this quick and sexy read! I loved the relationship between Martha and Sam! While they're both tough and assertive in their own right, when Martha needs to be in charge, Sam willingly lets her move at her own pace… well sort of…
Martha made some major mistakes in her past, and very slowly moved on and grew because of them. Moving back to the West Coast to be around her brother and the members of Stage Dive, she finds herself forging friendships she never thought she would be interested in. And then there's Sam, the big, burly security guard who has been with the band forever, and the one man she can't seem to stop thinking about.
Sam is a patient man, and while he has been patiently waiting and keeping an eye on Martha from afar, now that she is back, the time is right for him to show her how great they could be together… if he can get her to admit that she is back for good this time…
This was a fantastic glimpse into the lives of our favorite Stage Dive characters and a fun foray into two much loved (or hated) side characters as well! I enjoyed this book so much, although I felt it was pretty different from it's synopsis, and the beginning made me feel like the story would head in a slightly different direction, the relationship between Sam and Martha definitely spoke for itself.
I received a complimentary copy of this book for my honest and unbiased review.
Click the Cover to Buy Now!
Read the Entire Series!